Residential Air Duct Cleaning
Free Estimate: 781-826-1205
Residential systems can be a reflection of the history of what has occurred within your home. Each home has had original (and possibly remodeling) construction. Debris is in the system from that.
Have there been any pets in the home? Fur and dander are usually found in the system if there has been.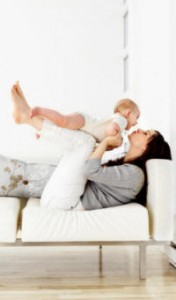 Water, soot or smoke damage effects the duct work and may have been forgotten, often developing problems behind the walls. Floor sanding and drywall dust are in most systems – new or old. Pollen and typical household dust finds it's way into every system.
At American Clean Air, Inc., our mission is to thoroughly remove the contaminate from inside the duct work. Unlike other duct cleaners, we enter the entire system from different access points.
First we attach a H E P A filtered particle collection unit to the system to create a negative air flow. We gain access into the ducts via registers, trunk lines, and access panels. Using mechanical tools, brushes and scrubbers we are able to power and/or air brush all interior surfaces of the duct work. The flow of negative air pulls the debris towards our H E P A vacuum at the end of the system. It is then trapped within the vacuum.
This specialized method of cleaning the heating or cooling system ensures that your duct work is cleaned to the National Air Duct Cleaners Association standards. We have been members since 1990 and have technicians are certified by them. We guarantee our work.
Please contact our office for a free estimate: 781-826-1205